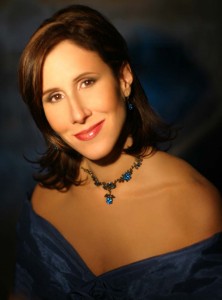 A native New Yorker, Ms. Tormela specializes in bel-canto, operatic and early music style. She has been noted for her "secure technique, unfailing intonation and expression and clear and sensitive text." (Ulrik Cold, Royal Danish Opera), her "ringing and strongly expressive voice with extraordinary vocal control." (Leif Kramp,Critic/Lübecker Nachtrichten) and "negotiating the upper reaches (of her voice) with dazzling security" (David Syrus, Head of Music, Royal Opera House, Covent Garden).
In August of 2015, Ms. Tormela performed the role of Carolina in Cimarosa's masterpiece (Il Matriomonio Segreto).  In June of 2014 Ms. Tormela covered Mariella Devia in the role of Elisabetta in Donizetti's (Roberto Devereux) at Carnegie Hall with the Opera Orchestra of New York under the baton of Maestro Eve Queler. In July of 2012 she performed the role of Amina with the Inter-Cities Performing Art's production of (La Sonnambula ) under the baton of maestro Michel Brousseau. "The star of the afternoon was Anne Tormela, she played the heroine Amina with thespian grace and penetrating vocal beauty.Her quality in the upper register of her voice was ravishing…shades of Roberta Peters and Anna Moffo in this lovely artist." (John Paul Keeler, Hudson-Catskill Newspapers). ). In August 2010 and March 2011 she performed the title role of Serpina at the Altamura Music Festival's production of (La Serva Padrona) also under the baton of maestro Michel Brousseau. In October of 2009 she made her debut performance of the role of Mamette in Maestro Anton Coppola's world premiere of (La Coupe et les Lèvres) "In her big scene, her urgent phrasing conveyed Mamette's passionate nature." (Fred Cohn, Opera News Magazine), and covered the role of Lucia with Opera Tampa also under the baton of Maestro Coppola. In August of 2009, Ms. Tormela performed the role of Lauretta under the baton of Maestro Anton Coppola at the Altamura Music Festival's production of (Gianni Schicchi) "Anne Tormela was lovely as Lauretta, singing and acting with the grace and vocal charm of the American Metropolitan soprano Nadine Conner. And, of course, she sang the aria "O Mio Babbino Caro" perfectly." ( John Paul Keeler, Hudson-Catskill Newspapers). She performed the roles of Frasquita and Kate Pinkerton with Maestro Coppola in the Metro Lyric Opera's July 2008 productions of (Carmen) and (Madama Butterfly). In May of 2007 she debuted with The Natchez Music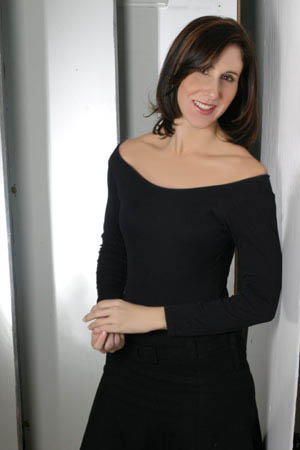 Festival as Nanetta in their production of (Falstaff) under the baton of Maestro David Blackburn. "Anne Tormela was just about perfect in her beautifully sung "Sul fil d'un soffio" aria of Nanetta." (John Paul Keeler, Hudson-Catskill Newspapers). Other roles Ms. Tormela has performed are: Hanna Glawari in (The Merry Widow), Adina in (L'Elisir D'amore), Amalia in Verdi's (I Masnadieri), The Queen of the night and First Lady, in (The Magic Flute), Zerbinetta in (Ariadne auf Naxos), Rosalinda and Adele in (Die Fledermaus), Ophélie in (Hamlet), Violetta in (La Traviata), Gilda in (Rigoletto), Frasquita in (Carmen), Rosina in (The Barber of Seville), Cherubino and Barbarina in (Le Nozze di Figaro), Sophie in (Werther), Norina in (Don Pasquale), Musetta in (La Bohème).
Ms. Tormela is an accomplished concert recitalist and has performed all over the world in Germany, Italy, France, Sweden, Israel and the United States.  In November of 2015 she will concertize in Rome, Italy and a perform a special concert in Krakow Poland for the 70th anniversary of the liberation of Auschwitz.  In May of 2012 Ms. Tormela was a guest soloist in Italy with the Civitanova Marche Orchestra with the musical director Lorenzo Di Bella under the baton of Michel Brousseau. She made her debut recital at Weill Recital Hall at Carnegie Hall and received a grant from The Rockefeller Foundation to perform a solo recital in their Fall concert series in Bellagio, Italy. In Germany she made her concert debut at Thronsaal auf Schlo§ in Schwerin; Stidtstheater, Wohnstift Augustinum in Bad Neuenahr, and Kammermusiksaal der Stadthalle Mülheim in Mülheim an der Ruhr. She has appeared as a guest soloist with the Lake Placid Sinfonietta Orchestra under the baton of Maestro Mark Laycock and in December of 2008 toured the United States as a soloist with The New Sigmund Romberg Orchestra's program "A Viennese Christmas" under the baton of Maestro Jason Altieri.
In 2004 and 2005 she was a two time recipient of a full scholarship to perform at the International Vocal Arts Institute in Israel under the auspices of Joan Dornemann. In December of 2009 she performed excerpts of Zerbinetta and Sophie in the Metropolitan Opera Guild's "Spinning Strauss" Master Class taught by Metropolitan Opera star Jane Marsh. In October 30, 2011 she won Third Prize and Audience Award in the Altamura/Caruso International Voice Competition.